Outsiders Take the Stage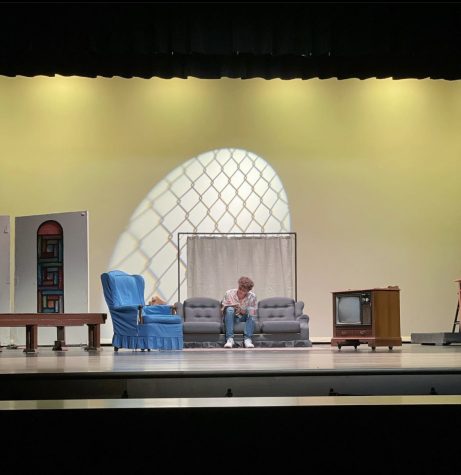 This year's fall play is, The Outsiders, written by S.E. Hinton. This weekend is its opening day.
Play Director Jamie Brandstadter has been preparing the play since early October. "We had auditions in early October and have been rehearsing and preparing the set and props since then," said Brandstadter. 
The reason The Outsiders was chosen is due to Senior, Lily Richards. "Lily was taking Advanced Theater last spring, and part of the course was that she had to research plays and pitch a fall play for the next year.  She suggested The Outsiders, and after reviewing the script, I decided that we would do it," said Brandstadter. 
"A lot of time and effort went into preparing for this play. You have to choose the cast, plan the set, flyers, tickets, program, props, and rehearse the blocking and acting," said Brandstadter. 
Brandstadter had a vision for the production and thinks it tells a vital story. "This is one of the most important plays we have done.  It teaches one of the most important lessons: "everyone is fighting a battle you know nothing about," she said.
Senior Jensen Gladfelter is playing the character Ponyboy. Gladfelter is very excited for the play. "I am very happy with the play this year because it has a hidden meaning that people need to realize today."
Gladfelter has been preparing for the play and his leading role. "I have been practicing my lines every day and taking mental notes and trying not to get too stressed," said Gladfelter. He believes that this play is going to be worth it.