Athletes look for silver lining in season's end
The Coronavirus, also known as COVID-19, has forced schools across the nation to switch to online schooling or cancel altogether. As a result, school sports have also been affected by this decision. Because of this pandemic, spring sports aren't able to be held, affecting student athletes mentally and physically.
Eager student athletes were stopped in their tracks because of this outbreak. Senior Mason Aldinger, a participant in track and field stated, "At first I was angry when I heard that spring sports were canceled, especially because it was my senior year and I was ready to go. Now I realize that it was the safe thing to do." A lot of seniors have the same mindset as Aldinger. 
For a lot of students, this quarantine has been an awakening. The only way to get this devastation off their minds is by working hard in school and through physical activities. Junior Teziah Howard, a participant in track and field said,"I have the motivation now to keep going as far as workouts. At the beginning, I had an angry feeling but with working out everyday, that has gone away and I'm now focusing on my senior year."
Other students athletes look ahead to next season for hope. Looking into what the future will become is their only way of coping. Sophomore baseball player Sam Bortner has hope. "We will continue to compete. We decided to dedicate our next year's season to the seniors who couldn't play this year." It seems hope is the only thing students have right now to keep moving forward.
About the Writer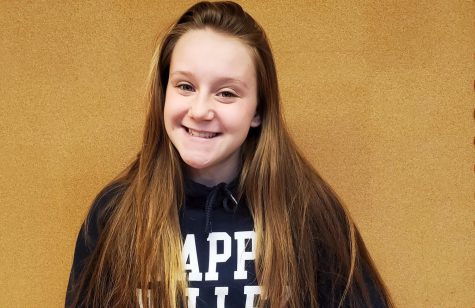 Makensie Husson, Staff Writer
Makensie Husson is a junior. She plays field hockey for Ballyhoo, a club team. She lives with her father and her brother. She works at Johnny's Raceway...