Interest in Club Sports Growing
The choice of playing club for any sport has skyrocketed over the past decade. The reason players decide to play club is to extend their experience with the specific sport they are interested in. Most participants who are involved with club plan on playing in college and strive to be the greatest. "I believe that club ball develops you as a player and sharpens your skill" states junior Bradyn Yerges, a participant in FC Ballyhoo soccer as well as high school soccer.
Club season can be a way for players to break out of their comfort zone. "One positive of playing club ball is I've made great new friends!" senior, Taylor Mills, a player for Dover High School and Nova Volleyball mentions. But club ball is not easy. Each and every player on a club team, no matter what you play, has the same mindset; to be the best of the best. A lot of competition is in play. Good composition leads to good exposure. Junior Owen Kennall, player for Dover and Pa Diamond 9 baseball states,"I think the pros of playing club ball are getting more college exposure, meeting new people, and playing in cool places."
Some student-athletes choose to play club ball over school ball. Junior Maddy Digby, Ballyhoo volleyball player chose band over interscholastic athletics. She said practice times "were changed, conflicting being able to play volleyball and marching band. I would like to be a music major, so I chose marching band." School sport practice times affect student ability to do the sport they're interested in.
With all these positives, there will come negatives. Mills and Digby struggle academically during club season. Mills states, "a con from playing club ball is that it does take up a lot of time. If you don't manage the time properly, it can become hard to finish your school work." Not only with the commitment but the training and practicing, it can be hard to get your school work in. Sometimes breaks are needed to get the work done because school always comes first. But even so, the pros outweigh the cons, and love of the game is growing by the minute.
About the Writer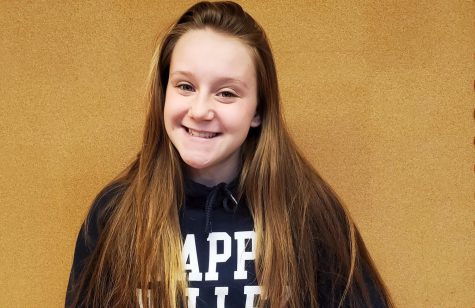 Makensie Husson, Staff Writer
Makensie Husson is a junior. She plays field hockey for Ballyhoo, a club team. She lives with her father and her brother. She works at Johnny's Raceway...