YCASE showcases student art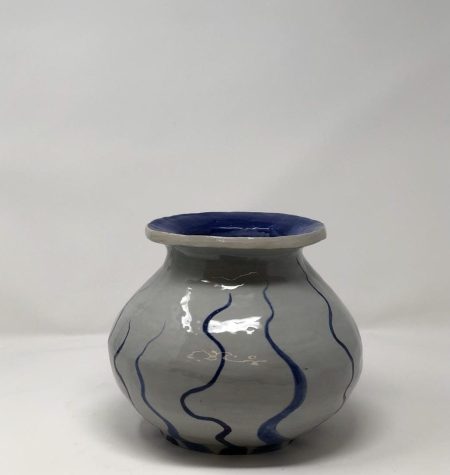 For the past five years Dover Area High School has been invited to the York Community Art Scholars Exhibition (YCASE). This opportunity encourages students to submit their art work for inclusion in a virtual art walk. Jurors will then select exemplary work and display it in the finalist exhibition. Here they have the chance to win a $20,000 scholarship to attend an art related major at York College of Pennsylvania.
"Students need to create artwork for the exhibition within the year of the event," explained program advisor Tim Smith. For a student, the only thing they have to worry about is the art, the rest is taken care of by the York College and Business Relations Community.
Some students are preparing portfolios that will heighten their chances of a win. "I have some pottery I'd like to submit, and I'm working on an acrylic project now," said junior Mikayla Carpenter.
Getting students to apply for this specific scholarship has proven to be on the easier side. "Mainly I simply announce it and make them aware of the opportunity. It helps that we have had several students win awards in the past," Smith explained. One of those students was graduate Kaylee Renfrew in 2019 who won the $20,000 scholarship and now attends York College.
Winning doesn't seem to be everything for our students though, just the opportunity is enough. "I hope to get experience and hopefully a scholarship, but I am happy to just participate," Carpenter said.
YCASE is a chance for some of these students who have been searching for this exact moment. "I have been looking for programs like YCASE for a while, and I'm glad I have an opportunity to enter," said Carpenter.
Registration closes on January 31 with the virtual art walk taking place February 16.