FFA Members Earn Their Chapter Degree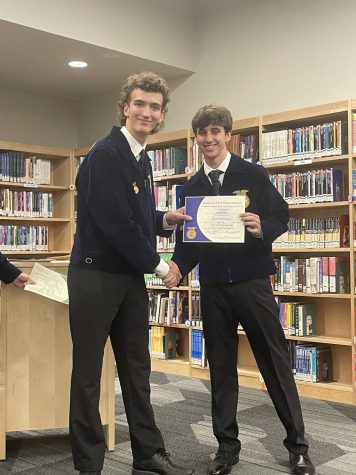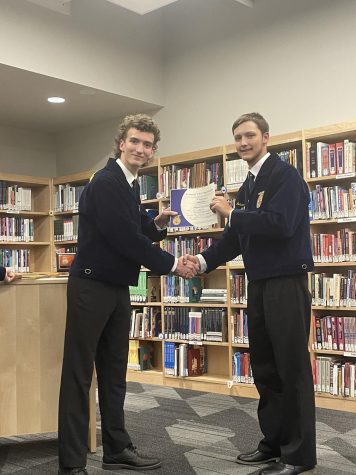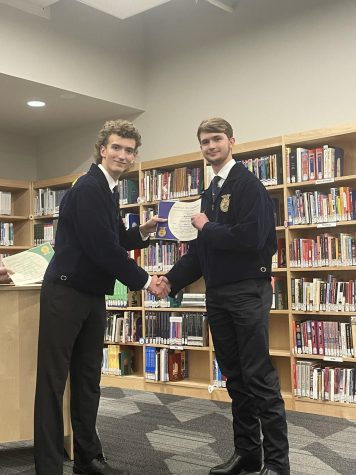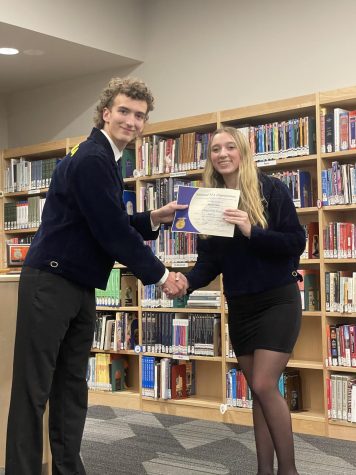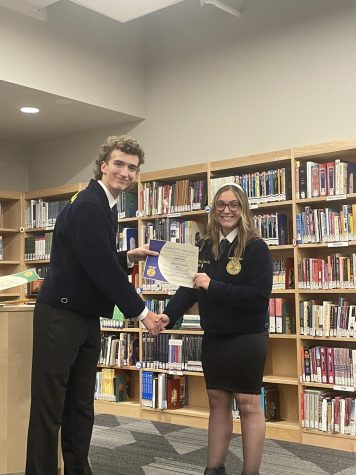 Five members of Future Farmers of American (FFA) have recently received their chapter degrees. A degree is awarded to members in 10th grade or higher who are involved with community service and chapter activities.
There are multiple requirements to earn this degree. Junior Breanna Platts said, "The requirements for the chapter degree include having taken or are taking at least two agricultural classes, having the green hand degree, having ten community service hours, knowing the basic parliamentary procedure, having an SAE project with up to date records, and attend FFA meetings during the current year. I met these by keeping my SAE up to date with my SAE project and completing all the other requirements." There are four different degrees you can earn, with the American FFA degree being the highest.

For any FFA member, this is a huge accomplishment due to the work needed for it. Senior Jayce Corbin says, "For me, the hardest part of it all was finding the time to complete all my community service hours while maintaining school and work."

Joining FFA offers the opportunity for any student to learn more about agricultural education and helps them to make a positive impact. This organization provides personal growth as well as helps with future career success.