Student Advisory Board Springs Into Action
Dover Area High School, much like any other high school, has no shortage of problems. Around this time last year, senior Eli Slothower approached Principal Jennifer Fasick about finding a way to give the student body a voice. Fasick was in support of the idea and said that she, "had an idea for a Principal's Advisory Group before coming to Dover", but "didn't have the time frame to get it started." This gave us the Student Advisory Board.
Junior Niya Allen says that, "The main thing this board hopes to accomplish is unity amongst students, teachers, and admin. At the end of the day, we are a community and we can only succeed together." All in all, this board is truly about unifying students and staff alike, and having multiple perspectives when approaching problems. One problem DAHS has faced this year is finding normality during the COVID-19 pandemic, particularly for the seniors.
Now that we have entered our final quarter for this school year, graduation is swiftly approaching. The SAB hopes to make graduation "as normal as it can be due to COVID-19", and is strongly pushing for teachers to be able to attend. Allen also feels passionately about having better minority representation, to avoid them going "unnoticed and unheard." Now, the board is up and running and has fifteen new faces representing the student body. This includes seniors Eli Slothower, Madelyn Digby, Bradyn Yerges and Teziah Howard; juniors Jazmin Bernabe Marcelo, Azul Bellot, Khyrie Baker and Allen; sophomores Hunter Golder, Imani Whyte and Caitlyn Laird; and freshmen John Bubb, Chelsea Lopez and Savannah Williar.
About the Writer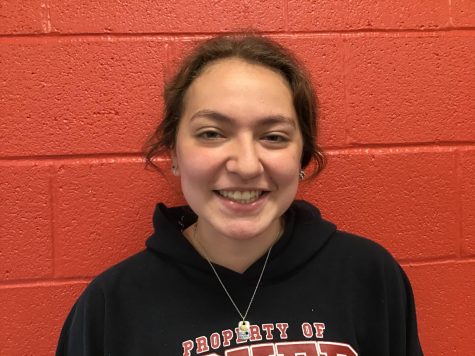 Savannah Williar, Staff Writer
Freshman Savannah Williar is in her first year writing for the Dover Dispatch. Williar plays post for the school basketball team and hopes to manage the...