July graduation date planned
Graduation for the class of 2020 attending Dover Area High School has been pushed back to Saturday, July 25th, 2020 due to COVID-19. 
High school principal Jennifer Fasick stated, "The date came from many discussions about when would it be safe to have a large group back together, where could we find a venue large enough with air conditioning, and what was available." Fasick also explained, "…nothing has been finalized besides the date and that it will be a morning graduation."
Senior Jayden Miller expressed, "To be completely honest graduation was something that never got my attention and I wasn't excited for it. But now that it's pushed back it makes it even worse, I don't even want to go." 
Graduation was originally expected to be held on Friday, May 22, 2020. However, with COVID-19 spreading, the staff members predict that graduation will be able to happen on Saturday, July 25, 2020. 
Seniors Ashley Goebeler and Michaela Harlacher both explained, "July is pretty late but with all the uncertainties right now, I think it was the best thing we could do for now." 
Considering that July is one of the hottest months in Pennsylvania, having an average temperature ranging from 79°F to 87°F, Goebeler said, "I am slightly worried about the heat, but hopefully graduation is held in the morning so it's not too hot." 
Senior Triana Krider excitedly expressed, "I'm most excited to walk the stage with my friends and show my family that I finally made it." 
Staff members acknowledged that these dates may be affected due to the COVID-19 pandemic. Updates will be published as soon as possible.
About the Writer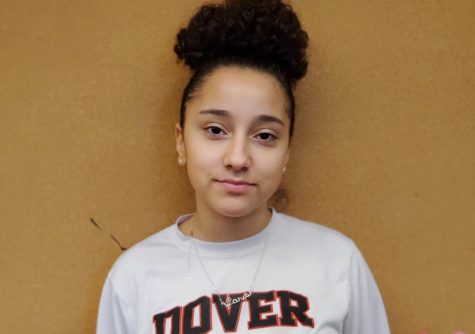 Paris Dugan, Staff Writer
Paris Dugan, a sophomore, is a hard working, new addition to the Dover Dispatch staff. She enjoys playing basketball in her free time and being with her...