Sustaining the environment during construction
While making many important decisions on a project that requires a lot of space and a secure region, it gets you thinking if it will possibly affect the wildlife around it and if it's going to have vegetation. 
The Dover Area School District has been conducting a project that involves a new high school for students and staff. The idea of constructing a new highschool has been viewed for a few years, finally on Feb. 20 of 2018 it was approved by the school board. After almost two years in the making, the new Dover Area Highschool is announced to be done by this summer, 2020.
 It's natural that clearing an area for construction is a way to make room for the project, but does the new Dover Area Highschool impact some kind of habitat? "As to my knowledge the construction site will not be impacting any wildlife. The space that the building is being built on was once all playing fields for baseball, softball and field hockey", Charles Benton, director of Career Education, said, therefore, the construction won't be affecting any habitats. 
Thinking about planning vegetation is also important. "There will be landscaping done around the building along with a Veteran's Memorial that is being planned outside of the building", Benton said. The environment is just as crucial as the project.
About the Writer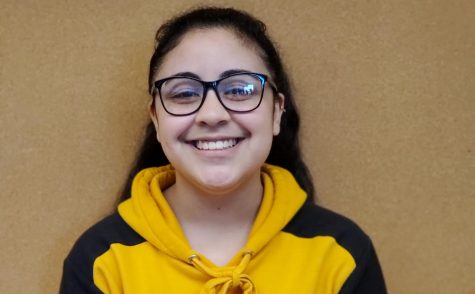 Stephanie Villafañe, Staff writer
Stephanie Villafañe is a junior who writes for the Dover Dispatch. She has two older sisters and one younger brother. She has always loved animals ever...