How Penn State's Strong Season Translates to March Madness
As the early weeks of March approach, and conference play wraps up before the Big Dance, Penn State basketball is focused on putting an exclamation point on their turnaround season. They play Michigan State at home on Tuesday, before traveling to Evanston on Saturday to finish the season against Northwestern. Head coach Pat Chambers has all but led his team to a spot in March Madness for the first time since 2011.
When considering how Penn State University (PSU) compares to other PA teams in contention for a slot in March Madness, like Villanova and Pittsburgh, DAHS senior and PSU basketball enthusiast Clayton Kennell says, "I think Penn State's big advantage over those other teams is their depth. For the most part, they're 9-10 guys deep who are all comfortable with playing a lot of minutes." Penn State will need "that guy" to step up big and make a difference if they want to make a deep run in the tournament. The obvious answer for most would be senior forward Lamar Stevens. Kennell thought of it from a different point of view; "(Izaiah) Brockington. He's a weapon on both sides of the ball and gives scorers like Myreon (Jones) and Lamar (Stevens) an essential break."
PSU will look to get hot again in the final stretch of the season, including the Big Ten Tournament, after winning just one of their last three. The immaculate depth of the Big Ten will both help and hurt the conference's teams in March Madness. Kennell says, "It makes them more battle-tested and ready for the tournament, compared to conferences like the SEC and ACC." It can also hurt the teams within the conference. Every single game is a challenge, since the conference is so deep. You can't take any games off. Penn State still has plenty of basketball ahead of them, and will look to make a statement in the Big Dance in late March. You can catch them in action next on ESPN Tuesday night, as they battle MSU in a very important conference matchup.
About the Writer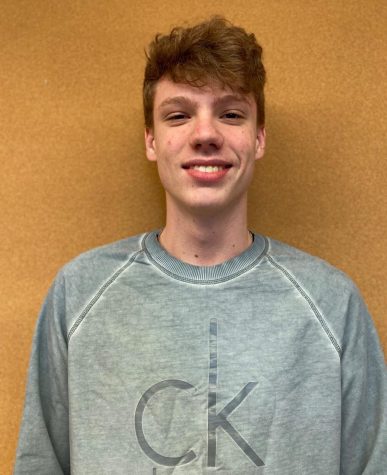 Dylan Dawson, Staff Writer
Dylan Dawson is a junior and was born on April 19th, 2003. He enjoys fishing, playing basketball, and graphic design. Dylan wants to attend Penn State...