It's that time of year again!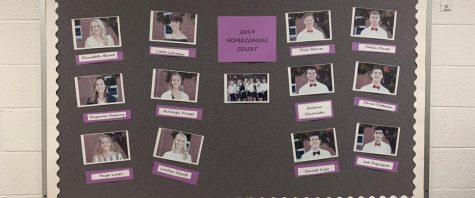 Are you excited for Homecoming? Whether you have a date or a group of besties,  homecoming is fun either way. This year's theme is "Under the Stars" with homecoming being held here at the Dover Area High School. Not only will there be the dance on October 5th but the homecoming parade will also be happening on October 2nd. Speaking of the parade, Mrs.Focht stated, "It will start at the borough fire department and end at the high school.  We will have a couple of food trucks here throughout the evening and we will do some wrap up in the stadium following the parade."
This years homecoimg court consists of the following: 
Homecoming Queen: Elizabeth Brant; Shyanne Fleming; Paige Lantz; Lidia Lehman; Ashleigh Poletti; Londyn Sayres
Homecoming King: Silas Barnes; Andrew Chronister; Garrett Dietz; Collin Maute; David Patterson; Jud Pequignot
Don't forget to mark your calendar and grab your tickets before they sell out.