Dovers Reopens The Red Zone
Business teacher Loni Kress's period four class just held the grand re-opening of their school store, The Red Zone. 
Kress said, "We've been working on getting the school store up and running all school year!" Senior student managers Owen Kennell, Cole Brickley and Camryn Rucker are currently in charge of the store. Kennell and Rucker started working on the reopening in the fall semester.
During the fall, the work began with the Capstone Marketing Pathway students. They needed to analyze our current situation with Covid, the building and funding. From inventory to equipment, Kennell and Rucker determined what they wanted in our new school store and how much money they needed to make it happen. Small complications were hit as well.  "As expected virtual learning, blended learning, and quarantines have made opening a challenge…but it was one we overcame! At one point in late March about half the class, all the managers, and I were quarantined! We finally were all able to return two weeks before our opening day!" Kress said.
The class worked through the global pandemic struggles and successfully opened the store on time. The store is now taking credit or debit cards and Apple Pay as well. "Although I know it is the right step to take, it is a big jump for us. We want to make sure we are doing everything correctly and are still able to be profitable," Kress said. The next step for The Red Zone is working an online store as well.
About the Writer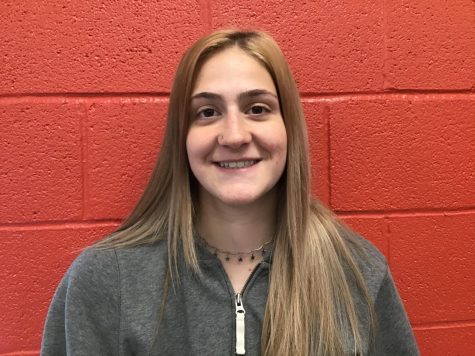 Madison Harrington, Staff writer
Junior Madison Harrington is experiencing her first year writing for the Dover Dispatch. Madison is a varsity softball player and is committed to East...